28th 2003f September, 2003
Blackpool or Bust
Posted by Kim in
Fun
at 8:10 pm |

Permanent Link
Megan went out with a few of her friends to celebrate Rebecca's birthday yesterday.
They went to MacDonalds and then went to the cinema to watch Spy Kids 3D. She
really enjoyed herself….
…then we took off for Blackpool with Jan, Jamie, Paula and Pete (Mike was
babysitting the boiler.) The girls had a ride or two….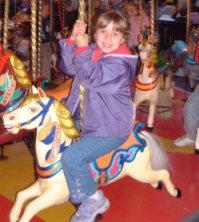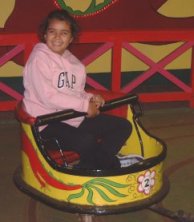 then we took the tram up through the lights and walked through the bigger displays
…this one was Megan's favourite….again….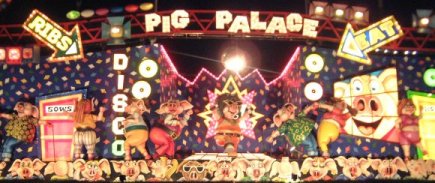 a good time was had by all…tiring…but fun.